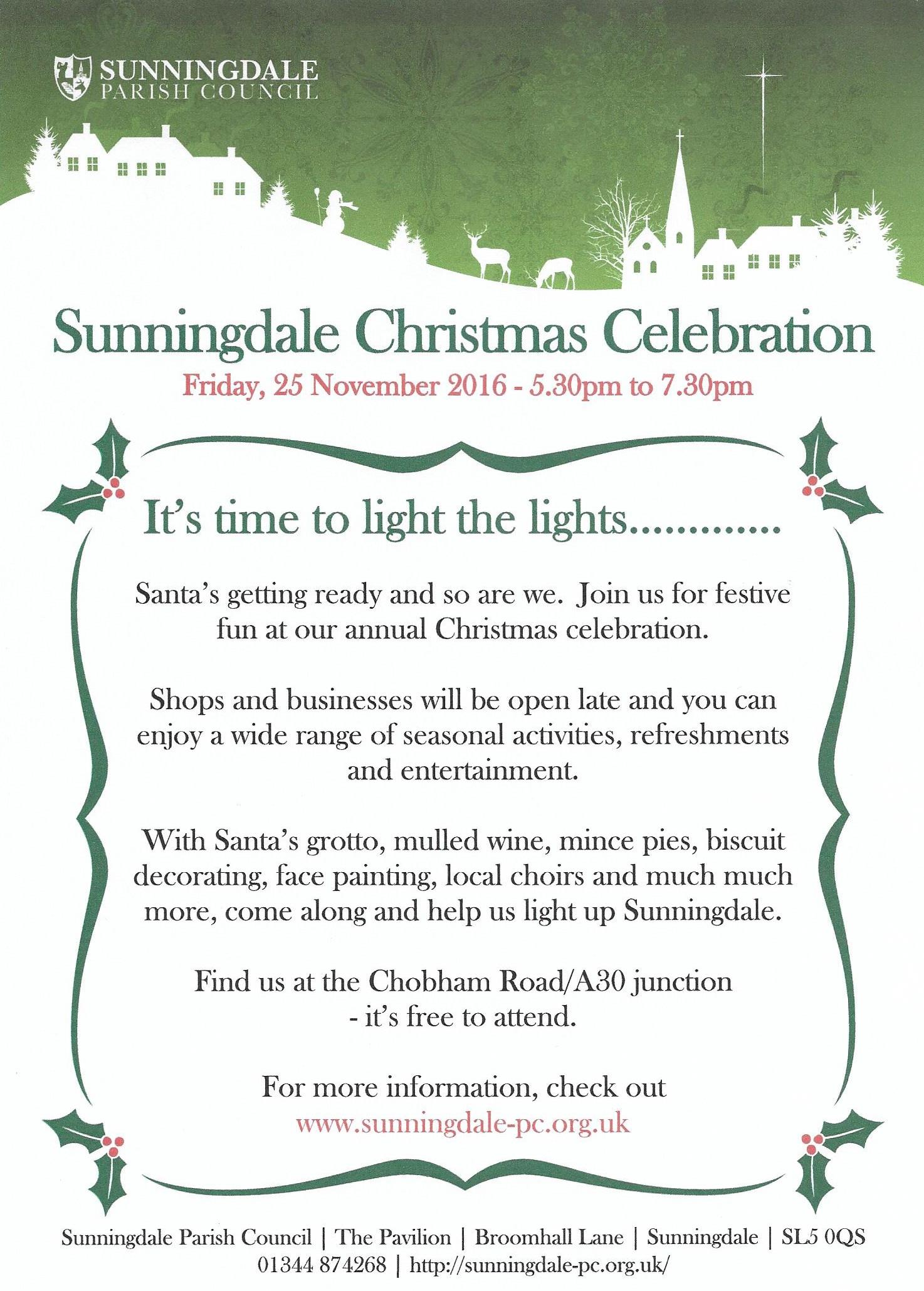 The Sunningdale Christmas Celebration will take place on Friday, 25 November 2016 from 5.30pm to 7.30pm at the junction of Chobham Road and the A30. Shops & businesses will be open late and you can enjoy a wide range of seasonal activities, refreshments and entertainment. TV presenter and local girl Kirsty Gallacher will switch on the lights. Click on the thumbnail image to the left for further details.
Posted October 26, 2016. Updated November 24, 2016.
---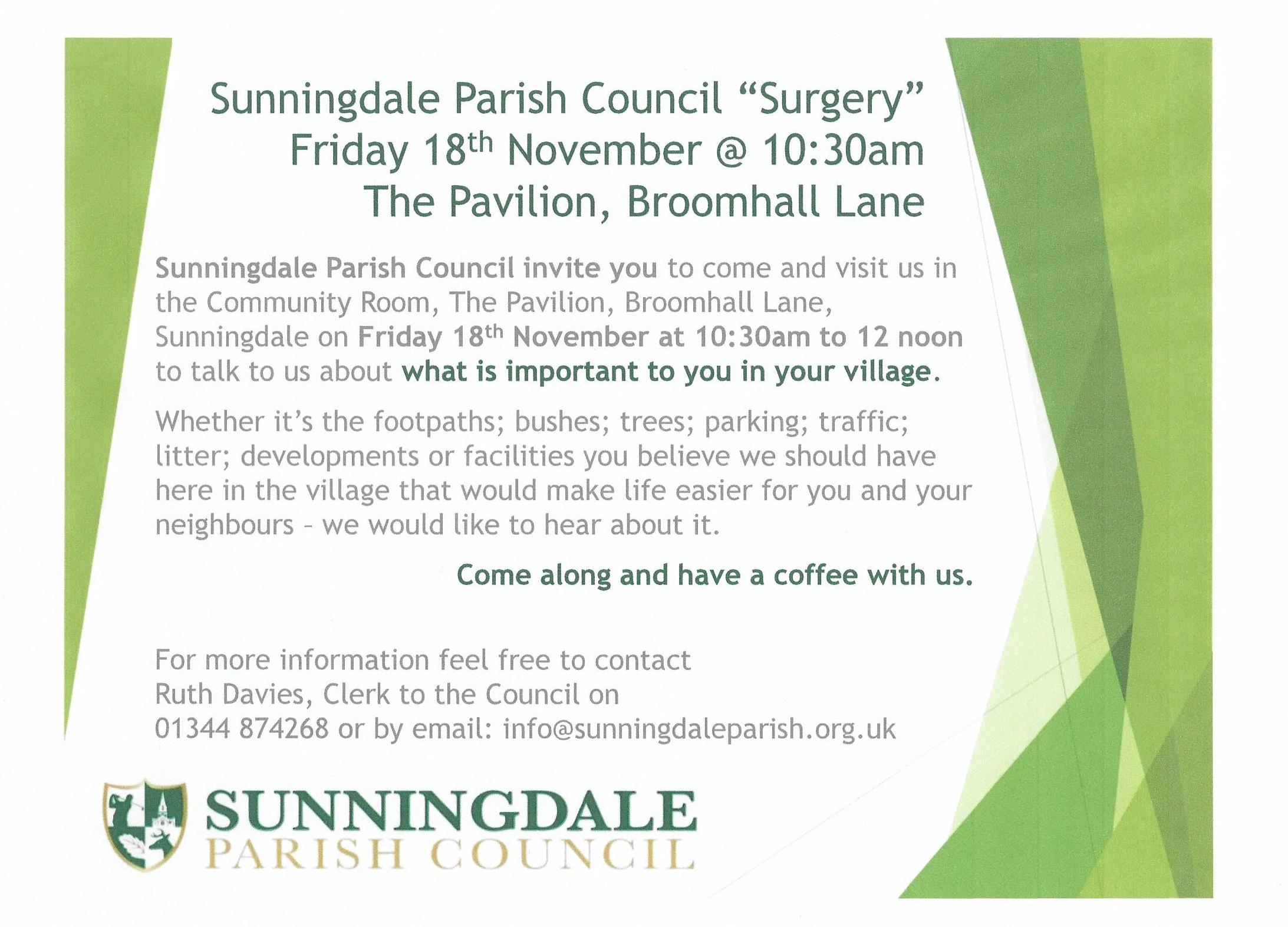 A Sunningdale Parish Council "Surgery" will take place on Friday 18th November, 2016 from 10.30am to 12 noon in the Community Room at The Pavilion, Broomhall Lane. Come and talk to us about what is important to you in your village. Click on the thumbnail image (above right) for further details.
Posted October 26, 2016.
---
M3 closure. The Woodlands Lane bridge over the M3 (between Windlesham and Chobham) is to be demolished. Therefore, the M3 between J2 and J3 will be closed to allow this work to take place. The closure will run from 9pm on Friday November 18th, 2016 to 5.30am on Monday November 21st, 2016. See this leaflet for further information.
Posted November 16, 2016.
---
RBWM Highways & Transport Newsletter for the current week (commencing November 7) can be found here. To view details of current and planned works on roads in the borough, including work being carried out by public utility companies, go to Roadworks.org
Posted November 7, 2016.
---
Temporary Road Closure. The level crossing on the A30 in Sunningdale will be closed from 00.30 am until 06.45 am on Sunday November 6, 2016.  The A30 will be closed from the junction with Broomhall Lane to Ridgemount Road.
Posted October 25, 2016.
---