Parish Council Office Closure. The final working day before the Christmas break will be Wednesday December 21, 2016. The office will reopen on Tuesday January 3, 2017.
Posted December 15, 2016.
---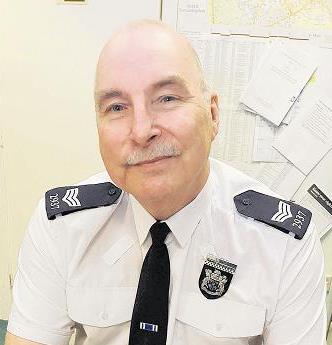 Sergeant Pike. We are sorry to hear of the death, earlier this year, of Police Sergeant Colin Pike. He spent 30 years in the force, moving to the Ascot station in 2002. He worked with the Ascot, Sunninghill and Sunningdale Neighbourhood Action Group, and liaised with the local Neighbourhood Watch. He also addressed the Sunningdale Parish Council Annual Meeting every year. Colin retired in 2013.
Posted December 12, 2016.
---
Police Warning to Drivers using Motorway Services. Drivers using motorway services stations, particularly those along the M4 in Berkshire, are being warned that thieves could be using technology to prevent people locking their vehicles and then steal from them. Read more …
Posted December 2, 2016.
---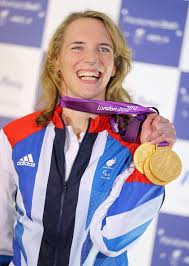 Sunningdale's Sophie Christiansen OBE has made the shortlist for the BBC Sports Personality of the Year 2016. The awards will take place on December 18, 2016. Sophie won three gold medals in dressage at the Rio Paralympics, taking her total to eight gold medals in total. Click here to meet all sixteen contenders, including Sophie.
Posted November 30, 2016.
---
Borough Local Plan. Have your say about housing, heritage, open space, employment, retail and leisure. From Friday 2 December to Friday 13 January we are seeking your views for the Borough Local Plan. Once approved this plan will help shape where and how the borough is developed over the next two decades. Click here to see what sites are being considered and how to add your comments.
Posted November 28, 2016.
---
Temporary closure of Coworth Road. It is proposed that Coworth Road is closed from 00:01 hours on Monday 16th of January until 23:59 hours on Friday 20th January 2017. The works provision of the new sewer connection.
Posted November 28, 2016.
---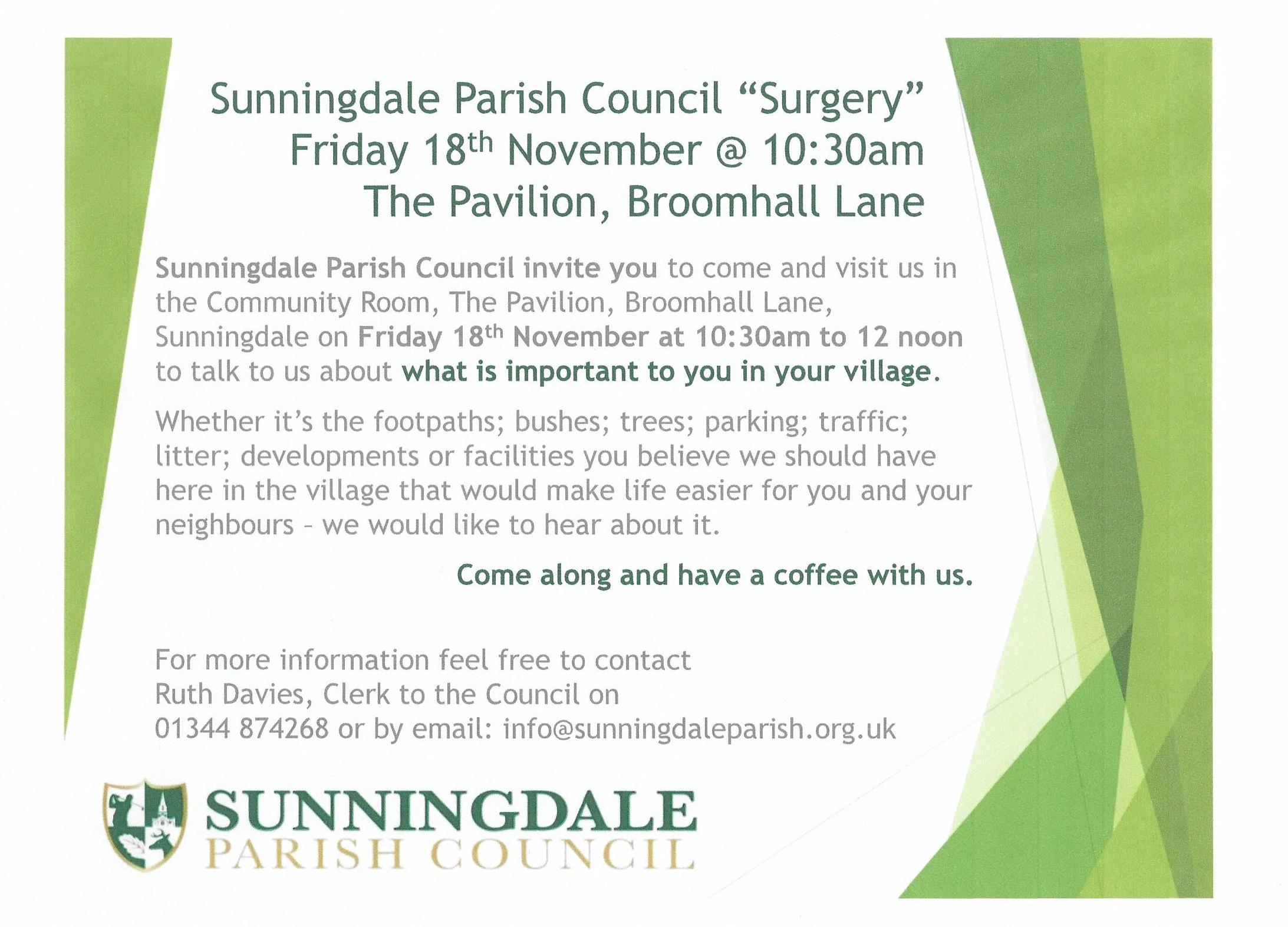 A Sunningdale Parish Council "Surgery" will take place on Friday 16th December, 2016 from 10.30am to 12 noon in the Community Room at The Pavilion, Broomhall Lane. Come and talk to us about what is important to you in your village. Click on the thumbnail image (above right) for further details.
Posted November 22, 2016.
---
Recycling worn-out clothes and textiles has been introduced by the Borough. They should be left in a plastic bag which is placed next to the blue bin on your weekly collection day. Further details can be found on the recycling page.
Posted November 29, 2016.
---